PARTNER WITH A WINNER
7-Eleven is the world's largest convenience store and consistently ranked as a top-10 franchisor. Our brand is known and loved around the world, and our iconic products are a big part of American culture. Although we've grown exponentially over the years, our focus stays fixed on making life easier for customers.
WHY 7-ELEVEN?
With more than 9,000 stores in the U.S., our tried-and-true franchise model is built for expansion and designed for growth. There are several ways to franchise. You can open your own brand-new stores or convert your existing businesses to the 7-Eleven brand. In addition, we're looking for landowners who want a new opportunity for their properties. There's also a huge demand for nontraditional stores in locations such as airports, train stations and stadiums. Our fast startup means you could be up and running in as soon as three to six months.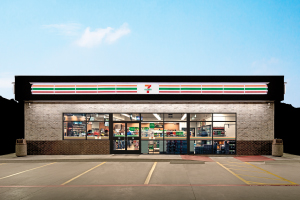 DRIVEN TO INNOVATE
We've invested millions in technology that makes operating a store as easy and as profitable as possible. Our proprietary logistics system accurately shows what's selling and what's not so you can keep your shelves stocked with the products your neighborhood wants. And our comprehensive back-office system helps streamline operations by automating everything from payroll processing and invoice payments to taxes and store audits.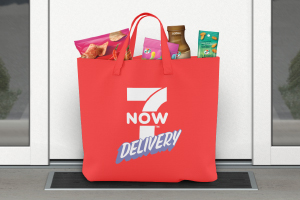 BUSINESS IS BOOMING
Convenience stores are in great demand across all regions, cities and neighborhoods. Value-priced retail items like chips and sodas are a must for any community, as are neighborhood gas stations. Since 2013, our Private Brand products have shown significant sales increases across all categories, and many of these products are outselling established national brands.

QUALIFICATIONS
Our ideal candidate must:
Have U.S. citizenship (or permanent residency) and be at least 21 years old
Have a college degree or equivalent work experience
Pass a comprehensive background check
Not have any other business interests that, in the opinion of 7-Eleven, might jeopardize their opportunity to successfully implement the 7-Eleven business concept
Have excellent credit
If you're interested in franchising multiple stores, you'll also need 5-10 years of multiunit management experience, preferably in convenience, retail or restaurant industries.

APPLICATION PROCESS
The application takes about 10 minutes to complete (even if you're interested in multiple stores). Our 7Eleven team will review your information, along with your credit report. If everything looks good, a Franchise Sales Representative will invite you to talk business. Whether you're interested in franchising a single store or multiple stores, your Franchise Sales Representative will answer your questions and walk you through every step of the process.