You'll Feel at Home With Our Franchisee Family
Accessible Home Health Care is a privately-owned, full-service home health care company. Our track record proves that we provide the best medical and companion care, care management, and medical staffing services.
Become an Accessible Home Health Care franchisee and benefit from our dependable model for success. As an owner of a thriving home health care business, you will see personal success while making a difference in your community!



Home Healthcare Revenue Sources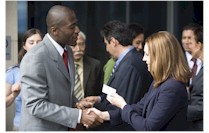 We provide Medicare, selected Medicaid, and all other home health care services. Accessible is the only franchise system that secures all available revenue streams, enabling you to become a true full service provider. With Accessible, as our franchisee, you will have access to 100% of revenue streams available in your state including Medicare.
See Growth Opportunites
Accessible Home Health Care is a leading provider of non-medical and medical home health care services. We have locations nationwide and a leadership team ready to help passionate people start their own successful business! We assess and analyze each territory to ensure that it can support your success in franchising an Accessible Home Health Care business model.


Proven Business Model
Our business model allows for continuously increasing revenue and profit potential in all service areas of the home health care industry.
Longstanding Staff
We are operated by our original owners, who have been dedicated to this business since its founding in 2001.
Home Care Industry Leader
We strive to be leaders in home care by helping franchisees get Joint Commission accreditation and Medicare certification.
A Competitive Franchise Opportunity
Throughout Accessible's 19 years in business, our leadership team has remained the same, and we are committed to the long term growth of Accessible. Our franchisees make long-term commitments too, and we are looking for more people who are as passionate about providing home health care as much as we are. Some of the competitive advantages of owning an Accessible franchise include:
Exploration Day - In a one-on-one meeting, we will get to know each other's goals and discuss the benefits of being a home health care franchisee.

Comprehensive Training - No prior knowledge of the home health care industry is needed! We provide training in all aspects of the business.

Total Support - Our AccessEdge© service gives you the freedom to choose specific services to help your business grow, including marketing and technical assistance.
What It Takes to Start Your Accessible Home Care Franchise
When you join our team of franchisees, you become part of a family that cares about making a difference in the lives of anyone who needs care. Our franchisees make a real commitment to their communities and unconditionally put their hearts and minds into their work.
We want you to succeed in our shared mission, so we provide franchisees with extensive training. If you are dedicated to running the best home care agency in your community, we will guide you along the path to success.
What Makes an Accessible Home Health Care Franchisee?
If you love the idea of working with a dedicated health care franchisor, and if you have the dedication to run a business with a belief that compassionate care comes from the heart, you're ideal to become a franchisee with us. While you don't need prior healthcare knowledge, you need a passion for providing it. Here's what else you need to be a franchisee:
Want to help families care for their loved ones in a safe, comfortable home environment.

Take pride in being active in local civic and business groups to build strong relationships.

Have $125,000 in liquid capital for the initial investment.

Enjoy consulting with clients and families to make sure home health care services are meeting and exceeding expectations.

Desire long-term success in a growing industry while improving the level of healthcare in the community.

Want to go home every day knowing you made a difference.
Run a Successful Home Care Franchise with Our Support
When you franchise with us, you're joining a network of like-minded people who want their businesses to provide the type of home health care their own families would enjoy while achieving long-term success for themselves.
Now Is the Time to Join a Growing Industry!
As a franchise owner, you will join an accredited company and establish a long-term bond between yourself, your employees, and your community. If you're ready to make a difference, then it's time to contact us to find out which specific territories are available in your area.
Overview of AccessEdge© Services
Through our AccessEdge Services we will assist you with:
Customized advertisements

Individualized webpages

E-marketing support

Billing & quality assurance

Claim recertification

State-of-the-art home care software

Access to business insurance
The Accessible Home Health Care Franchise Model
Jumpstart your franchise quickly with our Bullseye model. We use a unique approach that identifies industry opportunities, like chronic and long-term patient care, to provide steady cashflow and generate revenue immediately. As the level of care you are approved to provide expands, we use additional referral sources to help your business grow.
Success
As a full-service home health care company, we provide medical and non-medical home health care, care management, and staffing services to ensure immediate and future growth. We go beyond industry leadership by continually researching, developing, and testing new home health care services that our franchisees can offer to their clients. This results in additional, ongoing revenue streams that increase the value of your business.
Support
We provide step-by-step guidance which includes initial practical training. Our detailed manuals help you manage your business and deliver all levels of care successfully. You don't need a background in healthcare to get started: our training and support are thorough and available on an as-needed basis.
Efficiency
Our Proprietary Business Management Systems are designed for efficiency, allowing you to maximize both your quality of care and your profits. "AccessSyst" is a business system designed to efficiently manage patient charts, caregiver records, scheduling, billing, and account receivable. It also allows you to track your sales and referral sources. "AccessScan" is a one-step, HIPAA compliant, digital communication software. Our custom program allows you to take all billing documents, easily convert them electronically, and send them to our corporate office.
Certifications
Throughout the certification & licensing process, our professional established infrastructure assists you in the coordination of:
Obtaining State Licensure

Acquiring Accreditation

Securing Medicare Provider status, where available

Insurance company credentialing

We also customize manuals for licensing, accreditation, and specialized care programs.