Align with the World Leader in Fitness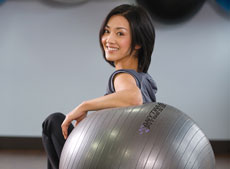 Anytime Fitness is the world leader in the 24/7 fitness market, offering convenient and affordable fitness options in friendly, well maintained facilities with state-of-the-art equipment. Now is the time to own a recession-resilient, top-ranked fitness franchise! Be your own boss with a low cost, fixed fee, minimal employee franchise.
A winning concept that makes a difference
Now, more than ever, the fitness industry is poised to make a positive impact on people's lives. Health care costs are out of control and obesity is the #1 cause of health problems worldwide. Nearly a million people join health clubs each year, pushing membership to 41.3 million people nationwide*. This number is likely to grow as more people commit to an active lifestyle, often spurred by the increasing number of corporate wellness programs, senior programs and health insurance incentives.
*Source: www.IHRSA.org/American Sports Data Health Club Trend Report.
As an Anytime Fitness franchise owner, you will be in a position to offer convenient, affordable fitness solutions to the people in your community.
Your members will enjoy 24/7 gym access via a key fob locking system, as well as access to more than 1,800 other Anytime Fitness clubs. Our state-of-the-art payment processing, check-in and security system technology also provides added benefit to you by minimizing payroll costs and allowing you to enjoy your personal life outside of work.
A business model that works for you
Anytime Fitness provides a convenient and affordable recurring-revenue business model. The resources and support provided enable you to enjoy the freedom of a healthy work/life balance.
Key features and benefits: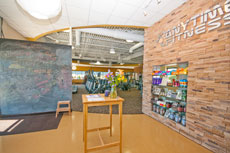 Excellent return on investment
Low payroll: 10% vs. the fitness industry standard of 45%
Low operating overhead
No inventory
Proprietary access software, security and surveillance technology
Multiple club ownership
Non-cash business
Finance and real estate assistance
Added Value- Anytime Fitness is staying on the cutting edge by offering members value beyond the club's walls. Anytime Health is a comprehensive open-access web portal dedicated to nutrition, fitness, disease prevention and management. It's essentially a one-stop shop for all of your members health and wellness needs, and includes virtual trainers, a diet tracker, activity tracker, workout planner, and a robust community with support groups and a unique question and answer section.
Fast facts
Anytime Fitness is the first and only co-ed fitness franchise in the world, with more than 1,800 clubs open.

Anytime Fitness clubs

are now open in 49 states, Canada, Mexico, Australia, New Zealand, the United Kingdom, Grand Cayman, Poladm the Netherlands and Japan.

Over 38% of Anytime Fitness franchisees own multiple clubs or franchise territories.
Accolades
FranchiseChatter.com (2011) ranks Anytime Fitness the #1 Best Franchise Business Model."

Entrepreneur magazine (2011) ranks Anytime Fitness #1 on the "Fitness Business" list, #11 on the "Franchise 500" list, and #10 on the "Top Global Franchise" list.

CNN Money (June 2011) honored Anytime Fitness as one of "10 Great Franchise Bets"

Forbes magazine named Anytime Fitness as one of the "Top 20 Franchises for the Buck"
Be a part of our growth
More than 1,000 clubs opened over the past 4 years.

A new club opens approximately every business day. Expect to open club #2000 in 2012

A new member joins every 3 minutes.
We're always open.
Join the club today and start living the life of your dreams!