Are You Ready To Build a Business You Can Feel Great About?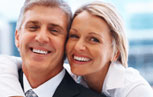 BrightStar, #181 on the Inc. 500 fastest-growing private companies in 2010, is a unique international franchise brand that can provide the full continuum of care – including companion care, personal care and skilled care** – answering the call to meet the growing demand in multiple market segments, from children to seniors.
We have received several awards recognizing our rapid growth, advanced systems technology and senior leadership, and in 2010 BrightStar Co-Founder and CEO Shelly Sun was named IFA Entrepreneur of the Year, one of the franchising industry's highest honors. Having been featured in major national media sources, including Fox News, Entrepreneur Magazine, and The Wall Street Journal, perhaps it's time you found out what all of the buzz is about.
How Bright is Your Future?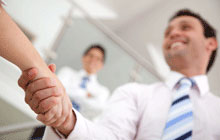 One of the continued trends in healthcare today is for hospitals to reduce costs by getting people back into their homes faster and helping them stay there longer. Consider the following*:
7,000 people turn 65 each day

82% of seniors prefer healthcare in their own home

By 2030, 1 in 5 people will be 65+

A US$55 billion industry!
With five revenue streams, the BrightStar opportunity can create greater opportunities for our franchise owners. We offer the full range of services including LifeCare, KidCare, and Staffing services. We provide homecare for individuals of all ages from infants to seniors, as well as staffing and support services for individuals, families and healthcare facilities. Our Staffing component builds additional cash flow into the mix of business, assists with building referral sources, and the recruiting of top caregiver professionals. And finally, our National Accounts division allows new franchisees to benefit from existing relationships with partners in their market, yielding immediate revenue opportunities.
The "BrightStart" Advantage
Dedicated sales and marketing program

Comprehensive training and coaching program that combines pre-opening focus on developing a franchisee's operating system, market and industry knowledge and selling skills with a post-opening support team to build sales competencies and provide back-office operations support
We are looking for people who have strong management/marketing/sales backgrounds. This business is about building relationships and doing what you say you will do. A background in healthcare is NOT necessary. Technical expertise doesn't always translate to an ability to work with others and make great things happen. Your contribution will be leadership, not providing medical care.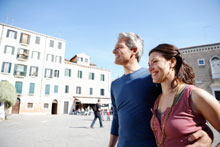 The total initial investment necessary to begin operation of a BrightStar Agency is from US$95,998 to US$168,102. Our owners must take a full-time role in the business.
To become a BrightStar franchisee, you need a vision for your life, a readiness to learn and a passion to succeed. We'll provide the rest. Contact us today and find out how BrightStar can change your life!
*Concurrent resolution 59 (HCRS9) Section 188; FranData Report 11/2009; 2006 Census
**State Licensure Dependen
t