This opportunity is NOT about picking up a paintbrush – It's about running a professionally managed business.
CertaPro Painters® is the largest residential and commercial painting company in North America. Our customers know that they are working with professionals who respect their businesses and homes. This consistent experience has made CertaPro Painters® the most referred painting company in the US and Canada.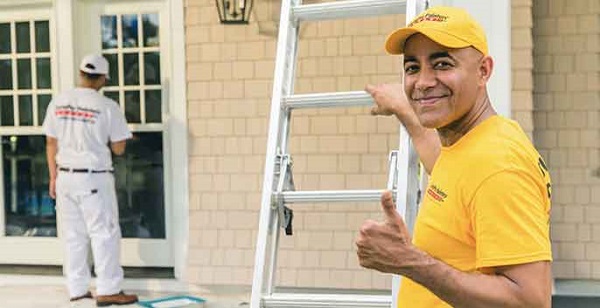 Why Choose CertaPro Painters®
When deciding on what type of a franchise the initial investment is a major factor. Starting a painting franchise can be done with low overhead, no real estate and an extreme room for growth.
Support & Lead Generation
CertaPro Painters® enables you to run your business without needing to cold call for leads. We make affordable to you a strong inbound marketing strategy that brings customers and inquiries to your phone and inbox.
Management Support
As a business owner with CertaPro Painters®, you will be assigned a General Manager and a Regional Marketing Manager to help with all aspects of your business planning, staffing, growth, and strategic goals. The GMs can be available to franchise owners as much or as little as needed. Some owners will not need as many calls or visits as another. It is in this way, we make sure we are addressing to the needs of each individually owned and operated business.
Vendor Discounts & Recommendations
At CertaPro Painters®, we work to build relationships with vendors that have the ability to support the system as a whole. By engaging with vendors on this scale we help franchisees connect with resources that they may not have otherwise known about. In addition to exposing franchise owners to entities who have continental scope and perspective, we can leverage the CertaPro Painters® system's collective volume to be able to offer franchise owners a pricing scale that may not have been available to an individually owned business.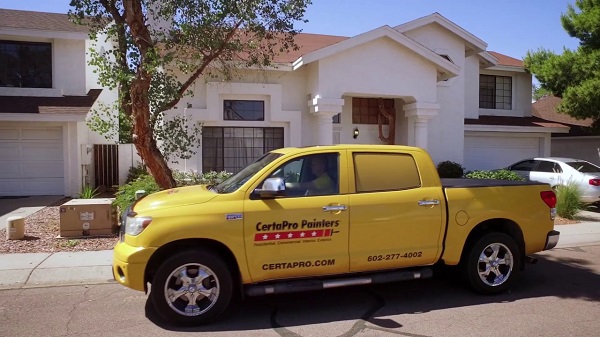 Lead Generation
Get assistance with qualified lead generation via certapro.com and pay per click advertising campaigns. In addition to providing a website for your business, we invest in certapro.com lead generation and marketing support on the local level. Our software processes submissions from certapro.com and distributes them to your business based on the zip codes provided by potential customers.
Branded Materials & Uniforms
The CertaPro Store is available to all franchise owners. Items ranging from apparel, to signage, to branded corn hole boards. With 3 decades of business we have covered just about any item you could imagine.
Business Professionals…a Better Fit Than You Ever Imagined
With CertaPro you can leverage 30 years of experience in the $60B commercial and residential painting industry. Take a closer look at the business model, earning potential and culture of the Market Leader.

Building on a History of Success
We have spent nearly 30 years continuously improving each aspect of our business. There has never been a better time for you to reap the rewards of our efforts.
Ranked #1 in franchisee satisfaction in Franchise Business Review home service category
Ranked #1 by Entrepreneur magazine in a category we established
Awarded Best Overall Franchise in 2011 by the Canadian Franchise Association, and a Gold Medal recipient for franchisee satisfaction
Distinguished as a military friendly franchise by GI Jobs Magazine in 2010 & 2011
A Scalable Business Model
CertaPro offers a business model that is highly scalable…without high overhead costs. You can grow your operation by developing commercial accounts and by adding key staff to build your infrastructure. Ultimately, your goal may be to have a professionally managed business that does not require your presence to grow.