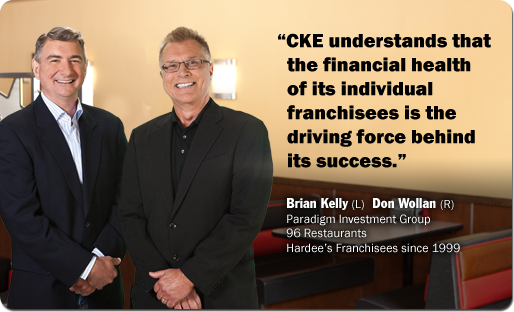 Our commitment to serve high-quality, great-tasting products is rivaled only by our commitment to our Franchisees. At CKE Restaurants, Inc., parent company to Carl's Jr. and Hardee's, we believe that the Franchisees are our future and that motivated Franchisees are key to our success. With over 3,285 franchised or company-operated restaurants in 42 states and 28 countries, we take our Franchiees' success very seriously. Which is why we say with confidence,
'Our next success story is you.'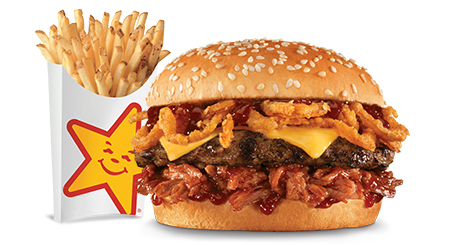 Hardee's boasts a consistent track record of AUV sales growth and solid unit economics, and we're currently among the top three brands in the burger segment, as ranked by Entrepreneur magazine's Franchise 500®. What's more, Hardee's restaurants can be dual-branded with Red Burrito, adding a Mexican-style menu to broaden appeal and increase transactions.
INDUSTRY LEADER
Ranked among the highest quality and
best-tasting brands in the burger segment
DUAL BRAND OPPORTUNITY
with Red Burrito®
HARDEE'S RANKED AMONG TOP 3
HAMBURGER BRANDS by Entrepreneur
Magazine 2012 Franchise 500®
©2015 Hardee's Restaurants LLC All rights reserved.