Sandwich Franchising Never Tasted This Good
We're used to turning challenges into opportunities. Been doing it since 1983. We already had the right stuff to keep our franchisees at the top of their game through 2020, and we've made the right moves to stay ahead of the industry's new normal.
The smartest investors know their portfolio needs a nimble concept that can turn on a dime when the road starts looking rough. They don't call us Freaky Fast® for nothing.
Flexible Formats—Drive Thru, Curbside Pickup, Delivery & Dine-In
Impressive Loyalty Program & Millions of Fans
Now Rolling with the Inspire Brands™ Family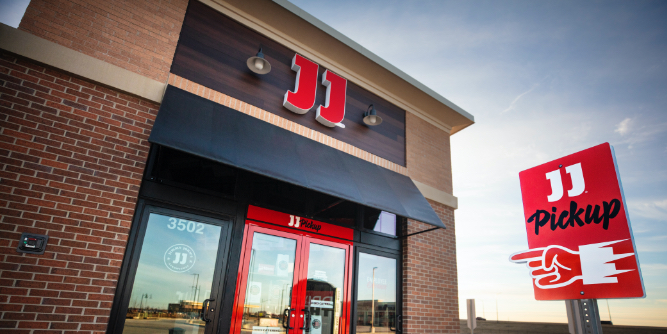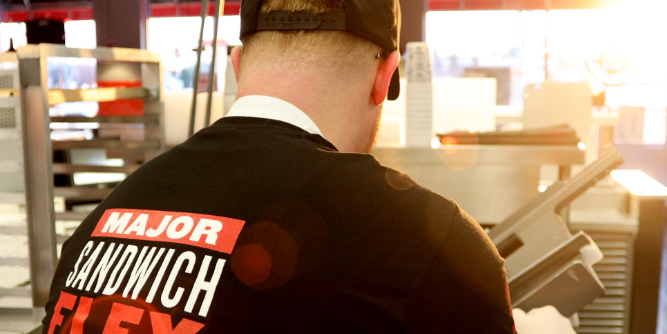 How Our Franchisees Keep Crushing It
We've always known what other sandwich franchises still haven't learned: quick and easy doesn't have to mean sub-par.
Quality Food- We prepare our veggies in-store every day, keep the bread ovens running all day and only offer a premium sandwich to our customers no matter how fast they need to go.
Flexible Formats- We've made drive-thrus standard in new store designs, added walk-up windows and streamlined a curbside pickup process, too.
Ranked #2 Sandwich Franchise- On Entrepreneur's 2021 Franchise 500 List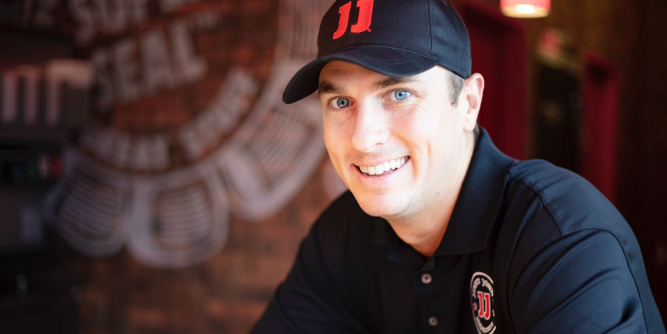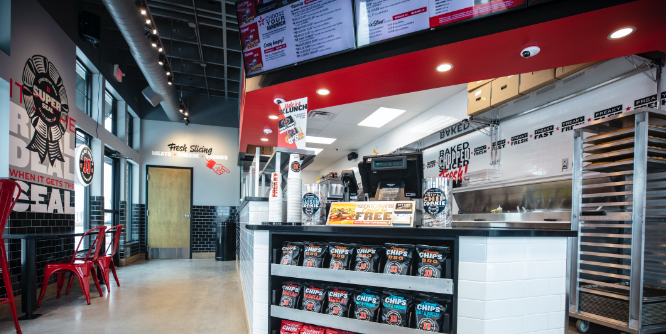 What It Takes to Own a Jimmy John's
Jimmy John's franchisees are champs in the QSR space. They know what it takes to make a leader national brand work for them.
Proven QSR ownership success
Multi-unit opportunity seeker
Hands-down Sandwich Freak
The right finances:

$200K liquid capital required
$1M net worth required
$316,100 – 558,600 estimated initial investment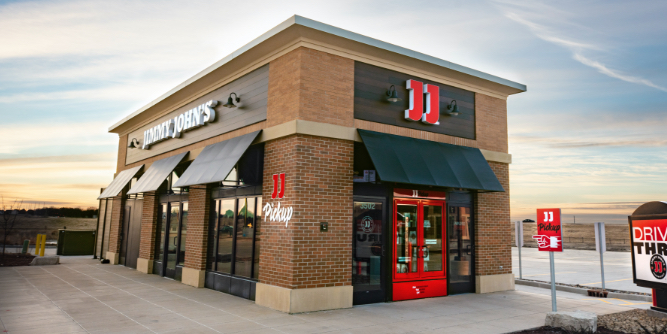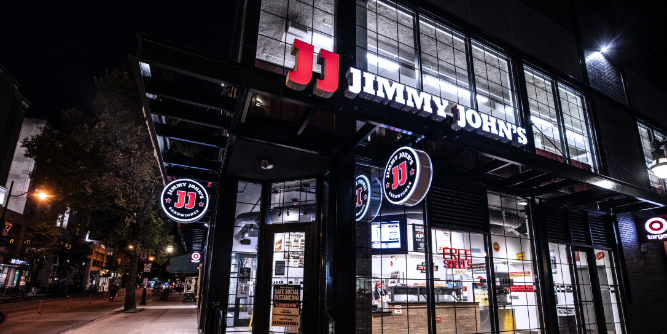 Claim your Jimmy John's territory from thousands of available markets throughout the U.S.
AUV:
2020 Annual AUV for 2020 Covered Restaurants: $771,081**
Disclaimer:
*"All-natural" means our meats are minimally processed (except for caramel color on roast beef) and contain no artificial ingredients.
**Figure represents the average gross sales for 1,604 affiliate and franchisee-owned Jimmy John's Restaurants that operated for our entire 53-week 2020 Fiscal Year and did not close for any significant periods during the 2020 Fiscal Year. For more information, see Item 19 of our April 24 2021 Franchise Disclosure Document. A new franchisee's results may differ from the represented performance. There is no assurance that you will do as well and you must accept that risk.