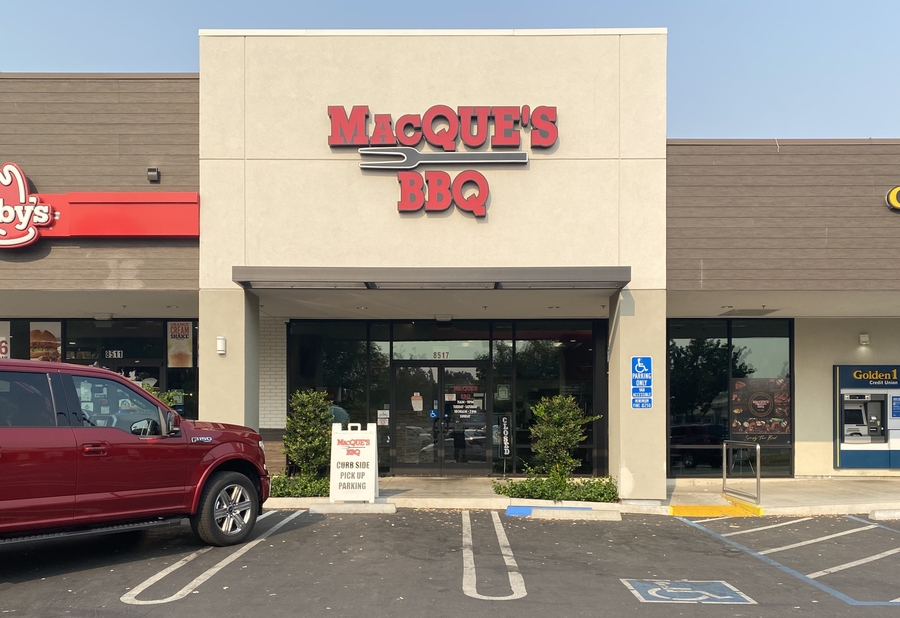 Our History
Founded in 1986 by Mack and Charlie Thomas, MacQue's Barbecue began with a dream of serving the best barbeque and sauces for their community. Starting out in the industrial buildings in South Sacramento, Mack began his grass roots effort to build the brand through catering. He spent the next few years establishing MacQue's as the premier catering company in the region, including playing a major part in the development of quality vendors for the Olympics Trials in 2000.
That is how MacQue's Barbeque was born. The first location started in 1986 serving walk up and drive up traffic for just a few days a week. Because it wasn't in an area to be seen from the road, through word of mouth through the community, it turned into the area's best kept secret.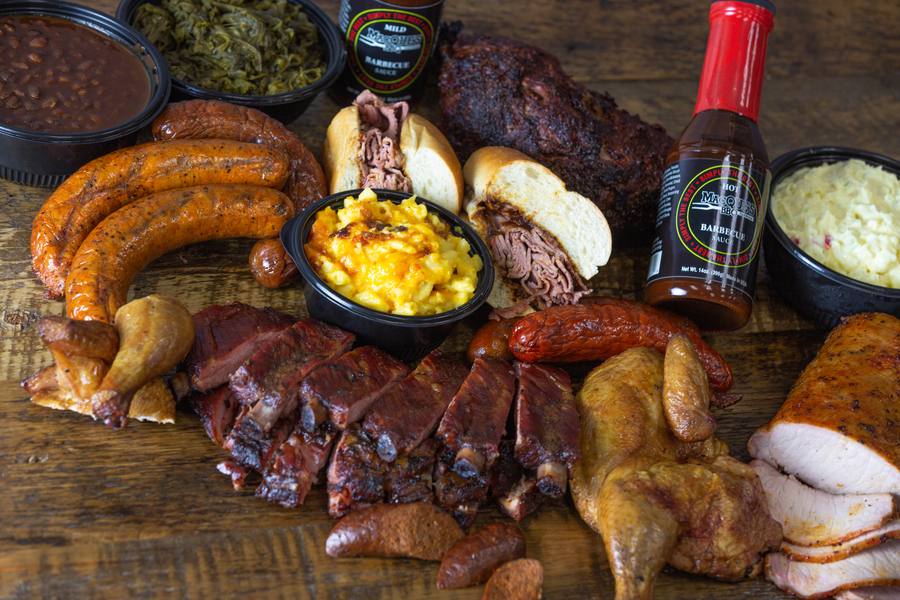 After years of service in the United States Marine Corp and a career in law enforcement, Mack always dreamed of opening his own restaurant. When the opportunity presented itself to expand the business into the adjoining store front, the family took it. In 1991, Mack and Charlie responded to the demand of the community by opening their first restaurant location. With family and friends always eager to come by when Mack was barbecuing, the groundwork was set and the business became a local favorite. This small, "hole in the wall" has provided quality-smoked meats, scratch made side orders and their fabulous varieties of barbeque sauces to the area for almost three decades.
On August 13, 2019 MacQue's BBQ opened its second location in Elk Grove with a large launch and community support and has experienced steady and continual growth since then. With the expansion into this second location, MacQue's now has its eye on franchised growth across the nation and even internationally. MacQue's has successfully established itself as one of the area's best barbecue restaurants and catering services providing amazing food to the public.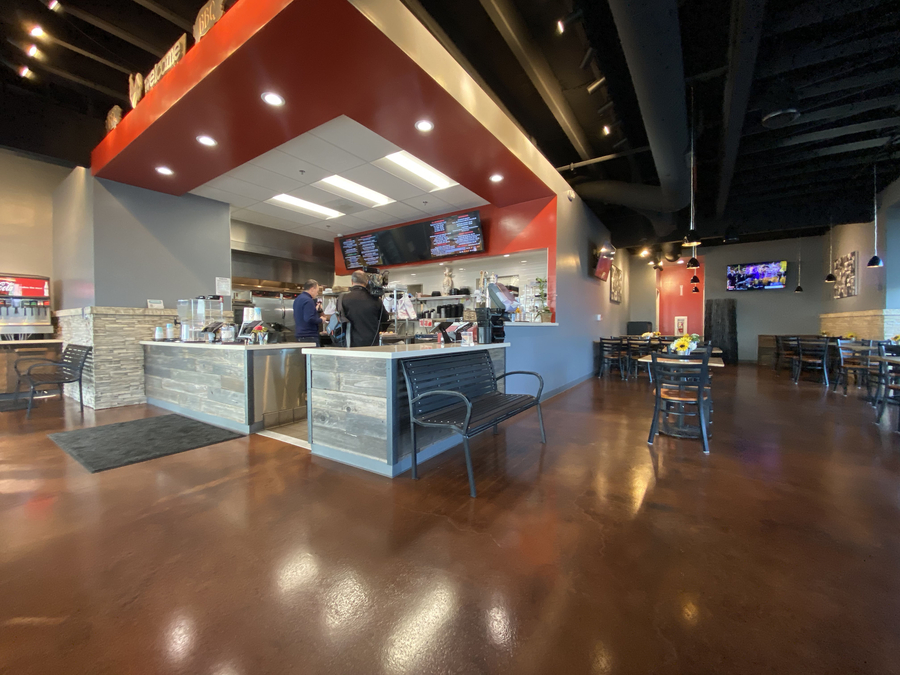 Your Steps to Franchise Ownership
Submit your inquiry
Our franchise team contacts you
Discuss concept compatibility
Complete your franchise matching process
Sign your agreement contract
Track to open your first location
Perfect QUEmunity Ownership Candidates
MacQue's BBQ is looking for passionate entrepreneurs who share our love and commitment to excellence for:
Quemunity
Quality food and service
Family culture
The financial investment breakdown.
The initial franchisee fee to open a MacQue's BBQ location is $37,500. The initial estimated investment varies from $227,000 on the low end and up to $530,500, depending on various factors such as restaurant lease, location, equipment selection, and other start-up overhead expenses.
AREA DEVELOPMENT:
For experienced candidates interested in multiple locations, we offer an Area Development Agreement. Instead of an Initial Franchise Fee for each location, you would qualify for a Development Fee for the entire package of locations.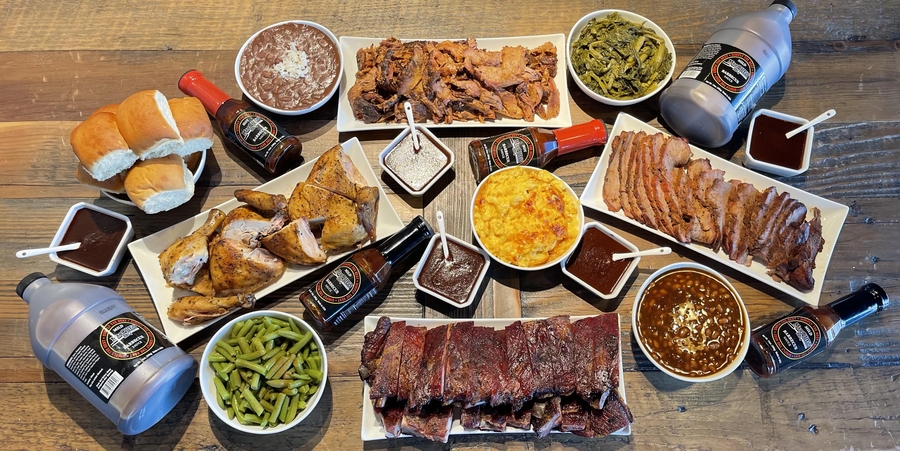 FAQ
How long does it take for an application to be approved?
Upon receiving a fully completed and verified application, we can review and return a decision as quickly as 1-3 business days, as long as no follow up information is required.
How much will it cost to open a MacQUE's BBQ location?
The cost will vary based on whether it is a single location or area development, restaurant size, location, equipment selection, along with other factors. The basic cost for one restaurant is estimated from $227,000 up to $530,500, which includes the initial franchise fee of $37,500.
If we do not have a location, will you get one for us?
Though we make no guarantees on locations, MacQUE's BBQ has a team of experienced real estate professionals that will assist you throughout the location selection process. They will help you select the site, as well as negotiate the lease.
What is the recommended location size?
1,800 to 2,500 square feet.
Do you franchise out of state?
Yes, absolutely!?
Can I franchise in multiple states?
Yes, you can open multiple locations in different states.
How long will it take to open a restaurant?
Once a location is secured and the construction permit has been issued, construction usually takes 12-16 weeks depending on your contractor's performance.
Do you provide training?
Yes, absolutely! MacQUE's BBQ will provide the initial training, along with industry leading software technology to streamline daily restaurant operations, such as Jolt and Toast POS system. Ongoing training and support is available and determined as needed.
Do I have to purchase supplies from you?
In order to deliver consistent and high quality food to our customers, we partner with certain vendors who are preferred suppliers for you to purchase from.