Business Model

At Mighty, we are:
Wholesale vs. Retail

Maintenance vs. Repair

Inventory Stocking vs. Quick Delivery/"Hot Shot"

Anticipating Customers' Needs vs. Responding to them
When most people think of buying automotive products, they imagine a retail store front that also delivers parts to service shops on demand. Mighty is different. We are 100% wholesale and specialize in anticipating the need rather than responding to it. We are inventory management experts in the preventive maintenance space. In other words, we help our customers stock the correct level of inventory for anticipated demand so that they can turn vehicles faster and make more money. And when our customers make more money, our franchise partners make more money.
Our Franchisees
Our franchisees come from varying backgrounds with different skill sets. Some just love cars and being around the automotive industry. Some enjoy wholesale distribution and the freedom it provides for work, play, and lifestyle. Others love the ability to interact with their customers each week.
Many of our franchises are selfmade entrepreneurs. Their Mighty franchise is a family affair. It could be a husband and wife, a father and daughter, brothers and cousins. What's better than making a good living, enjoying your career, and creating a business that can include all or part of your family if you so choose?
Other franchises are affiliated with existing automotive service businesses: tire centers, quick lube chains, car dealership groups and wholesale distributors. They enjoy the synergies that a Mighty division can provide to help strengthen their core business. They look to Mighty to provide revenue growth and additional profits, which inturn provides opportunities for franchise owners and employees alike.
Training & Support
Mighty Delivers
Mighty delivers on its training promises. We take a hands-on approach with every franchise partner, making sure that our franchisees are given the support and tools they need in order to reach their maximum potential as a business owner.
In order to run their businesses as effectively and efficiently as possible, we provide our owners, general managers, and salespeople with both classroom and on-site field training. We also assign each operation a Sales Liaison who personally attends to the needs of every new franchisee. For your customers, the professional automotive service provider, we offer technical support and training programs to encourage their business growth.
When you join Mighty, our team will support you with:
Initial Warehouse Set-Up and Implementation

Operations Training – How to Run Your Mighty Business

Sales Training

Mighty University Online Classes

Product Knowledge & Application

Customer In-Store Training & Technician Clinics

National & Regional Meetings to share best practices with other Mighty franchise owners
You're not just offered training when you are "new." Our corporate offices provide centralized support throughout the life of your Mighty ownership. We communicate with franchisees through a private intranet and send our "Mighty email" every week to keep everyone informed of new programs, products, and support tools. Mighty also produces short, informative videos, shared on a regular basis, that include interviews and best practices from Mighty franchisees and salespeople around the country.
Mighty Auto Parts is proud to be able to provide the training and support that our franchisees need to build their business in their individual territories. In order to remain competitive in the industry, we continually adapt to meet the changing needs of our franchisee's markets and the more than 264 million vehicle fleet in the United States.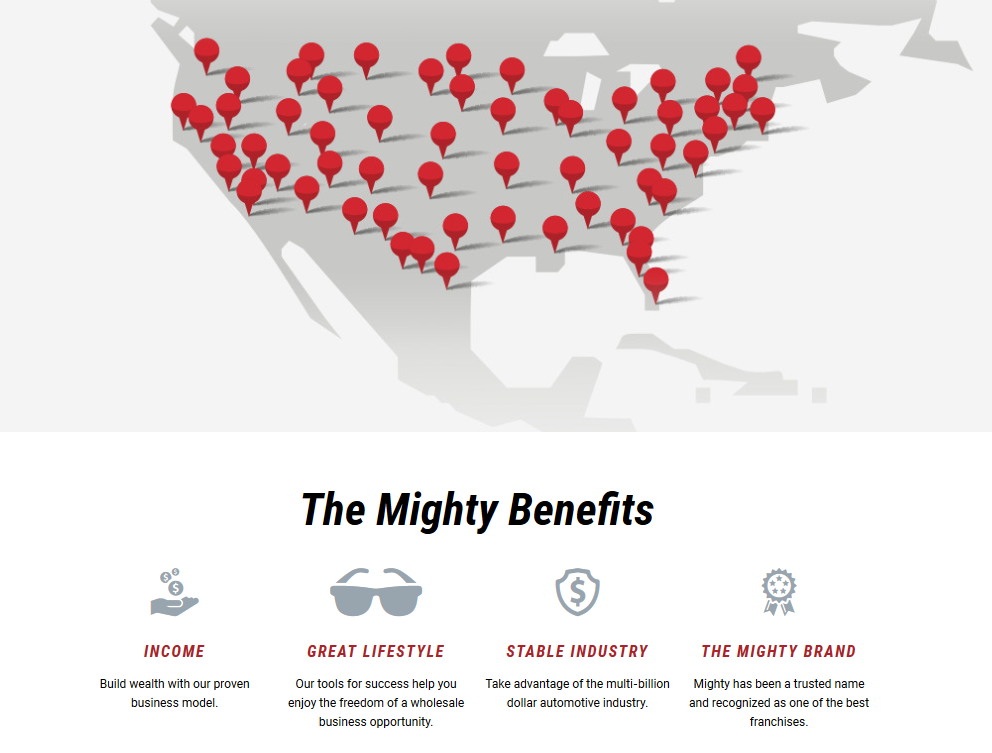 Sales & Technology
Mighty Takes the Lead
Mighty doesn't leave you to navigate growth by yourself. Our Sales & Marketing Department continually develops methods that help franchisees grow their businesses, while our Information Systems Department and vendor partners provide a scalable technology platform that assists our franchisees in running their locations efficiently and productively. We work collaboratively with our Mighty owners to understand what their individual locations need in order to function at maximum potential.

Sales Support
Customer Changeover Support

National Advertising

Marketing Programs/Brand Building

Point-of-Sale Materials and Displays

Pricing Guidelines and Strategies

Regional and National Account Development

Business Counseling

Incentives Programs such as our technician VISA Rewards, product specials, and consumer rebates
Mighty doesn't just give you a few tools and expect you to flourish, we take the time to know you and understand your market-specific needs. That way, we can provide ideas and make recommendations to help you establish increased sales and efficiency.
Technology
In order to maximize the efficiency and performance of our franchise locations, Mighty provides advanced technology to manage key franchise functions. As we enable our franchisees to take up less time in administrative tasks, we allow for increased productivity overall.
PC-based System at Franchise Locations
Electronic Sales Reporting

Customer Information Files

Inventory Management Based on Vehicle Registrations by County/Zip Code

Accounts Receivable Management

Interface with Salespersons' PDAs
Operating System for Salespersons' PDAs
Order Creation and Wireless Transmittal

Customer Data Storage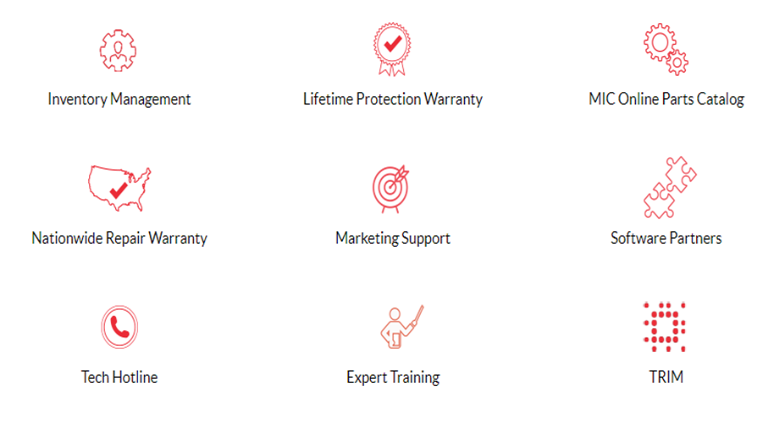 Select counties available in: Alabama, Arizona, California, Connecticut, Florida, Georgia, Iowa, Kansas, Maryland, Missouri, New jersey, Ohio, Rhone Island, Tennessee, West Virginia.
Cash Investment: $50,000 - $75,000
Franchise Fees: $20,000 - $45,000