Groomed for Success
Get into the hair care game with Sport Clips.
Sport Clips is a winning concept – a great haircut experience for men and boys' in a sports-themed environment, at a reasonable price. We offer relaxing amenities and our signature service, the MVP Experience, is a 20-minute, no-appointment necessary session that includes a precision haircut, steamed towel, invigorating massaging shampoo, and relaxing neck and shoulder treatment.
Why is Sport Clips a Great Investment?
For entrepreneurs looking to build a business, Sport Clips offers a multi-unit, lifestyle franchise (12 to 15 hours per week is typical) where you can invest in a business and hire a manager to run the day-to-day business while you keep your current job and build your Sport Clips business for the future.
Transition to full time business ownership is usually around 5 open stores. The concept is also highly scalable and has a relatively low investment level of $204,800 - $368,300 per store.
Start-up requirements are relatively low — $200,000 liquid with $400,000 in net worth and a commitment to expand to multiple units. Sport Clips offers a 20 percent discount to qualified veterans.
Take a closer look at many others just like YOU who have discovered financial freedom, stability and lifestyle flexibility with a Sport Clips Haircuts Franchise.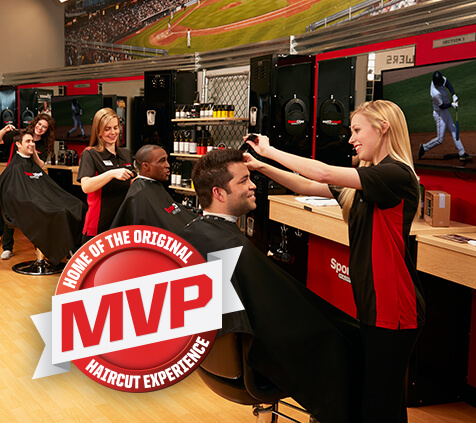 Why Should You Choose Sport Clips?
A Business You'll Be Proud to Own!
For aspiring business owners, we offer an exciting, proven concept that you will be proud to call your own. Sport Clips is an easy to understand business model that's simple to execute and maintain while offering something every guy needs… a championship haircut experience in an exciting sports environment. We are constantly improving our client experience and brand perception with powerful marketing tools that are leveraged at every level. Sport Clips offers superior leadership and a winning support team to help you every step of the way.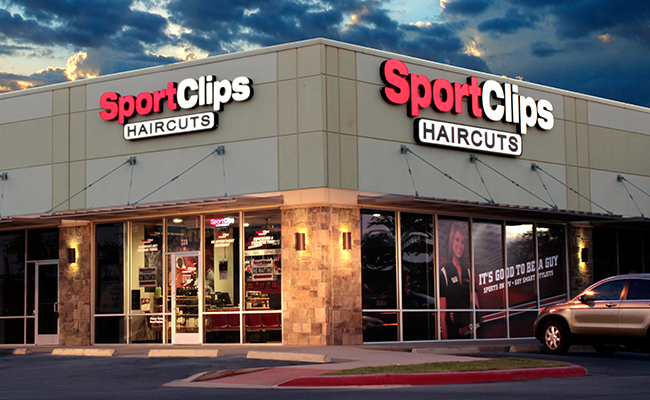 Responsible Growth Plan
A responsible growth plan, adding 150 locations each year while maintaining high standards for sites and franchisees. The franchise system has 80 consecutive quarters of same store sales growth (that's 20 years!) and has a 97.6% "franchise continuity rate", (as defined by FRANdata) over the past five years – search GoogleTMto find out!
Strong Leadership & Commitment to Franchisee Satisfaction
Overall Sport Clips franchisees rate their personal enjoyment 4.3 out of 5. Source: FranchiseBusinessREVIEW Satisfaction Report
Great Ways to Give Back To Your Community
Giving back to our nation's veterans has always been an integral part of Sport Clips endeavors. Sport Clips is the "Official Haircutter" of the Veterans of Foreign Wars (VFW), offers veterans preferential pricing on haircuts and franchises. In 2017 Sport Clips Haircuts donated $1.25 million to the Veterans of Foreign Wars of the U.S. Foundation to support active-duty U.S. service members' and veterans' scholarships through the Help A Hero program. To date, more than 900 VFW-administered scholarships have been awarded to qualified, active-duty military and veterans who wish to pursue college degrees and vocational certifications.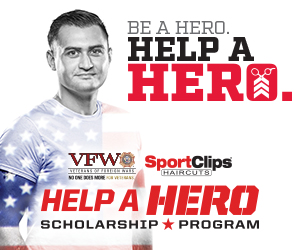 Can you imagine your life as a Sport Clips owner?
We are expanding rapidly, with priority growth markets in California, Michigan, New England States and New York. Additional markets available. Build a solid future with a strong work-life balance and financial independence as a Sport Clips franchisee!