Welcome to the future of event photography!
The Picture Podium is an open air photo booth, social media sharing station, professional photo printer, and a business marketing kiosk all in one. Years of research have gone into making a final product that truly is separate from the competition.
It is attractive, expertly designed, and centered on quality. From the DSLR cameras to the top of the line printers and specialty green screens, The Picture Podium stands alone as a gleaming example of beauty and performance.
Why is The Picture Podium so popular?
Low Cost and Zero Royalty – The Picture Podium is completely home based, requires no royalty fee, and has an affordable franchise fee, there is simply no better deal for starting your own business.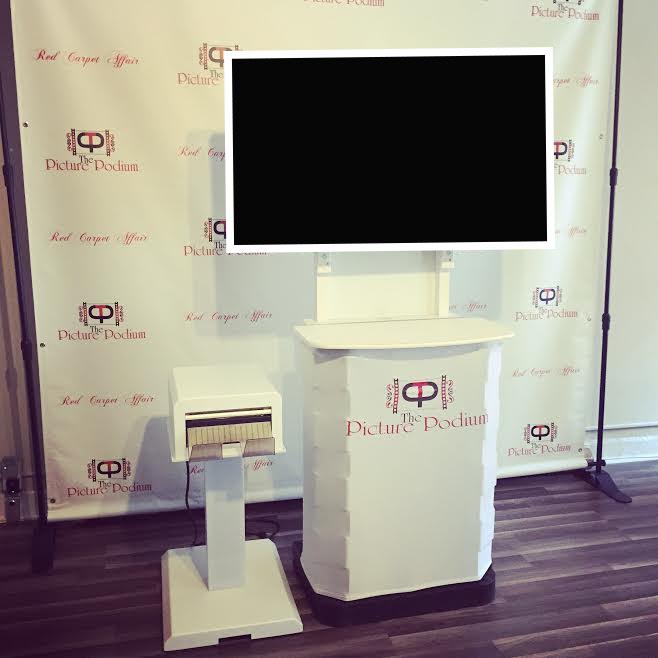 Quick Return - Because we have kept your initial investment so low it is extremely possible to be making a profit within a few months in business.
Flexibility – The Picture Podium can fit into any theme or venue. With its custom green screen backgrounds and digital props, it literally adapts to any theme and its design requires minimal space.
Innovation – The latest in technology and our system updates annually, keeping you up to date with the latest in event photography trends.
Exciting Lifestyle – Becoming an owner of The Picture Podium is a lot more than just being a business owner. You will quickly become the center of attention at all the major events in your area!
Your success is our success!
Initial Training – You will receive a manual with complete operating instructions as well as online instructional videos by accessing our franchisee support link on The Picture Podium's official website. Also if you would like to opt for extensive in person training that will be available as well at the cost of travel and hotel.
Ongoing Support – Don't feel that you are going it alone because you will be trained for success and as you become more confident in running your Podium we will still be there offering support as you have questions or concerns. We will also be there to offer new ideas to make your Podium unique for your specific area.

If you are interested in owning your own Picture Podium please contact us by requesting more information below.