FRANCHISE OPPORTUNITY
LAUNCH YOUR BUSINESS WITH A TIME-TESTED ROADMAP FOR SUCCESS
Let's get straight to the point. You're thinking about buying a U.S. Lawns franchise. Here's what you should know right away:
U.S. Lawns is the largest and fastest-growing franchise dedicated to servicing the commercial segment of the $99 billion landscaping industry. With more than 260 locations from coast to coast, we combine local service with national resources. Founded in 1986, we operate from our home office in Orlando, Florida.
After more than 30 years in business, we're growing faster than ever. It's a very exciting time to be a part of U.S. Lawns. But don't just take our word for it. Watch the video below to hear directly from one of our franchisees.

A day in the Life of a franchisee
Become Part of Something Bigger
U.S. Lawns is a national brand with more than 260 locations in 38 states. And we're still growing! Unlike most commercial landscaping businesses, U.S. Lawns is a low cost franchise opportunity with the training, support, and tools that new business owners need to get started. Simply put, our commercial landscaping franchise opportunity is unlike any other.

What makes us unique?
The only exclusively commercial landscaping franchises on the market.
Proprietary resources available to franchisees to find customers, price landscaping jobs accurately, and create marketing strategies.
Team of experienced professionals to help you get started and continue to grow.
Dedication to 100% client retention and 100% franchisee satisfaction.
National Partnerships providing best in market pricing on equipment, supplies, and more.
Thorough training before you open for business that gives you the tools you need to own your business with confidence.
Be a Commercial Landscaping Franchise Owner
Studies have revealed that people who own their own businesses are happier than those who are stuck working for someone else. When you invest in a franchise, you have the freedom of owning your own business but the structure of an experienced corporate network, so it is the best of both worlds. A common saying in franchising is that you are working for yourself but not by yourself, and that makes all the difference.
Working in the commercial landscaping business as a U.S. Lawns franchise owner allows you to get out and about, work outside, and make your own schedule, but you also get to use important skills like customer service, sales, and marketing. Owning a commercial landscaping business utilizes a variety of skills, which is why U.S. Lawns is an ideal fit for people with diverse backgrounds and experiences.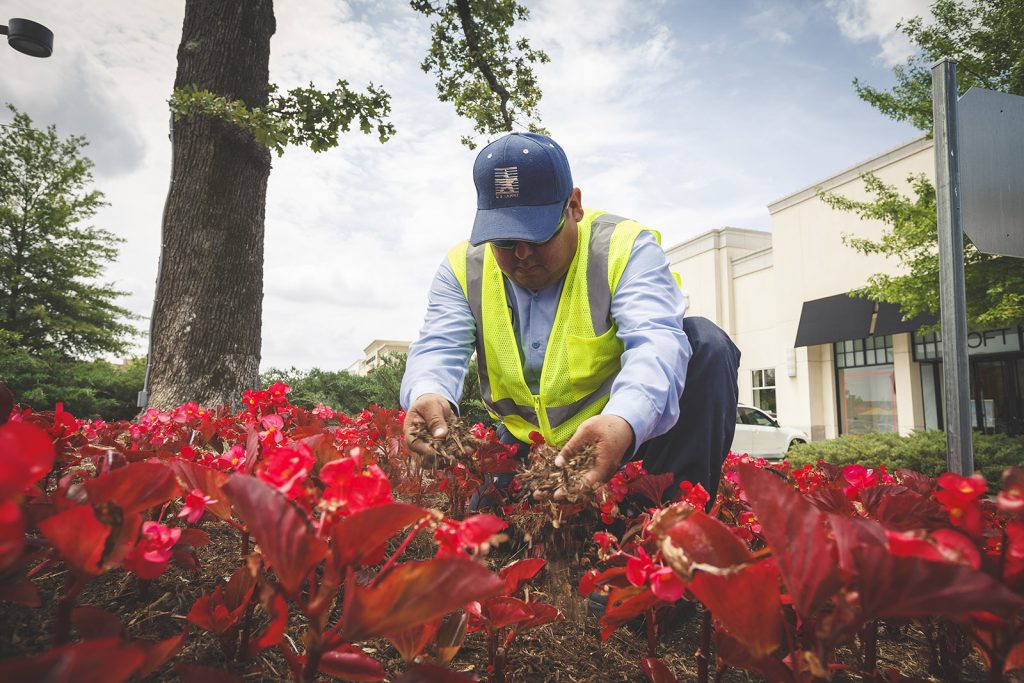 Time to Get Started!
In our over thirty years in business, we have streamlined the franchise process to make it easy and straightforward. Our steps to ownership guide you from the time you make the initial request for information to the moment you sign on as a franchise owner. But it doesn't end there! We also have a roadmap to success that you will follow as you get started, hire employees, find clients, and grow your business.
U.S. Lawns has all the tools that a new commercial landscaping franchise owner needs to confidently run their business.