ATTENTION U.S. MILITARY SERVICE MEMBERS: THIS IS YOUR NEW MISSION
An Opportunity to Make a Difference
VetCor® is a restoration company that solves water and mold damage problems in commercial and residential properties, staffed primarily by veterans of the U.S. military. The business is a Florida state certified Service Disabled Veteran Owned Small Business (SDVOSB), and an Institute of Inspection, Cleaning and Restoration (IICRC) certified firm.
VetCor® brings an impressive history in the restoration industry and has helped hundreds of property owners restore their homes or businesses since its founding in 2013. From a credibility and commitment standpoint, VetCor® strives to be the best, and regularly attends training sessions and invests in the necessary equipment to offer its customers the best possible service.
VetCor® is franchising the company's operations in order to duplicate the business model into new markets and to expand the organization's market footprint. Through franchise development, VetCor® will have the ability to operate locations in new markets and areas without the cost and management responsibilities that would come with company-owned territories.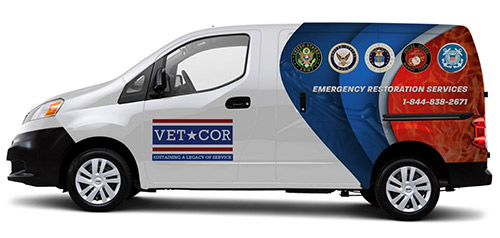 The Story of Our Management Team
Paul Huszar, President & CEO
Paul Huszar is the CEO, President, and majority owner of VetCor®. Paul retired from 23 years of active duty military service including four combat tours in Iraq, one unaccompanied tour in Korea, and operational deployments to Thailand, Bolivia, Honduras, Panama, and Haiti. He and his family moved to South Tampa upon his retirement, and he began his tenure as President of VetCor® on December 9, 2013.
Paul was born and raised in Akron, Ohio. He was commissioned in the US Army Corps of Engineers in May 1990. He earned a Bachelor's Degree in Civil Engineering from the United States Military Academy and a Master's Degree in Civil Engineering from the University of Washington. He also earned graduate certificates in Administration and Management, and Global Trade, Transportation and Logistics from UW and is a licensed Professional Engineer in the state of Missouri. He is a graduate of the Army Command and General Staff College, Combined Arms Services Staff School, Sapper Leader Course, Pathfinder School, Advanced and Basic Airborne Schools, Master Fitness Course, and the Engineer Officer Basic and Advanced Courses.
Scott Walden, COO
On 4 January 2014, Scott Walden assumed duties as the Chief Operating Officer for VetCor®; a veteran manned and managed insurance services company specializing in mitigation of water loss damage. In his appointed role, he oversees the training and day-to-day operational activities of the teams performing water mitigation duties as well as contributing to the company's business development.
Scott is originally from Indianapolis, IN. He joined the U.S. Army in October 1983 and served most of his 23 years of military service as an Airborne Engineer – retiring as the 18th Engineer Brigade Operations Sergeant Major in 2006. He is a graduate of the Sergeant's Major Academy, Advanced and Basic Non-Commissioned Officers Courses, First Sergeant Course, Sapper Leader Course, Recondo School, Advanced and Basic Airborne Schools and the Senior Enlisted Joint Professional Military Education Course.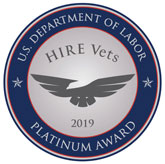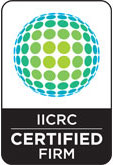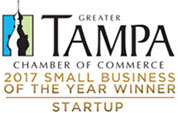 Why VetCor®?
Culture, Norms and Values Embodied by Veterans

Recession-proof and Pandemic-proof Industry – We Are an Essential Service

Affordable Start-up Cost and Low Overhead

Funding Partners Available

No Experience Necessary; Training and On-Going Support Provided

National Accounts with Top Insurance Carriers

Create Your Own Destiny and Build Wealth

Generate Sustainable and Meaningful Employment Opportunities for our Nation's Heroes
Join a winning team, invest in your future with a growing company, and make a tough transition easier with a team who knows you and will help set you up for success.
SERVICES PROVIDED
Water Damage Mitigation
Mold Detection & Remediation
Emergency Board Up/Roof Tarping
Deep Cleaning & Disinfectant
Fire/Smoke Damage Mitigation
Bio/Trauma/Crime Scene Cleanup
Tree/Debris Removal
Why A VetCor® Franchise?
STRATEGY (CONTROL)- Feeds your desire for autonomy, be your own boss, and control your future. VetCor® sits in a great position in the franchise market with a strong operating model in place and a strong differentiation from the rest of the competition in the franchise marketplace. VetCor® is a unique and high-performing exception within a lucrative industry.
STRUCTURE (VALUES)- Share the values instilled while in the military, continue your desire to serve others, and give back to your community as a small business owner. VetCor® management team will offer unrivaled training and support to each franchisee as they join the VetCor® family. The company's operating model is simple and has been structured with well-defined processes and reordering systems in place, allowing for ease of replication. Initial training will be held at the headquarters.
FINANCIAL (RISK)-No need to concern yourself with the instability of a corporate environment; in busines for yourself, but not by yourself. VetCor® achieves a very strong return on investment in comparison to the rest of the franchise industry in general. With the implementation of a structured and systematized business model, the growth achieved by VetCor® in several markets across the U.S. has been significant and impressive.
CONTINUOUS ON-GOING SUPPORT – WE NEVER LEAVE A VETERAN BEHIND
Operational Support
VetCor® will provide ongoing training and support in many areas critical to the success of the franchisee's business, including unit operations and maintenance, customer-service techniques, product ordering, suggested pricing guidelines, and administrative procedures.
Marketing Support
VetCor® will coordinate development of advertising materials and strategies for the benefit of all members of the franchise network. It will also supply franchisees with consumer marketing plans and materials for use at the local or regional level, and retains the right to approve all local advertising materials that the franchisee chooses to develop.
Purchasing Support
VetCor® or its affiliate will negotiate quantity discounts on behalf of all of its members, passing some or all of these savings on to the franchisees. This will include restoration equipment, solutions, marketing materials and other items needed for the operation of the VetCor® franchise.
Ongoing Research and Development
VetCor® management and leadership will continue to research methods and techniques for franchise operations (including purchasing and promotional schemes) that enhance unit-level profitability.
Next Steps
We're excited to talk to you about your future and how business ownership with VetCor® might help you meet your goals! Please complete the form and Mike Long, VP of Franchise Development, will contact you shortly.