redbox+ - Construction Equipment
Take Advantage of this Versatile and Unique Business
Roofers, commercial contractors, new home builders, remodelers, window and siding, water (flood) and fire remediation, and demolition companies are just a few who have found the redbox+ two-in-one waste containers a perfect fit for their job sites.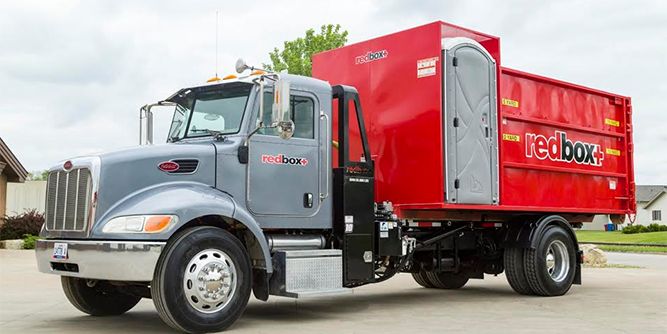 redbox+ Franchising Gives You:
A strong brand, with a proven system
Local presence on national website
Repeat business – build relationships with service providers in the industries that need roll-off/portables every week
Franchise network to provide advice and support
Unique competitive advantage – efficient use of two services with one truck
Control over your own destiny
Customers in multiple sectors: commercial, residential, industrial
Truck mount pump package provides added efficiency and cost effectiveness
redbox+ Equipment
High-performance equipment giving our franchisees a competitive advantage and a professional image serves as the foundation of our business model. With unparalleled fuel economy, an industry-leading five-year warranty and built-in Toyota quality, Hino trucks are a great choice for redbox+ franchise owners. And with comfortable interiors, high visibility and, super low noise levels, our franchises enjoy a driving experience that is second to none.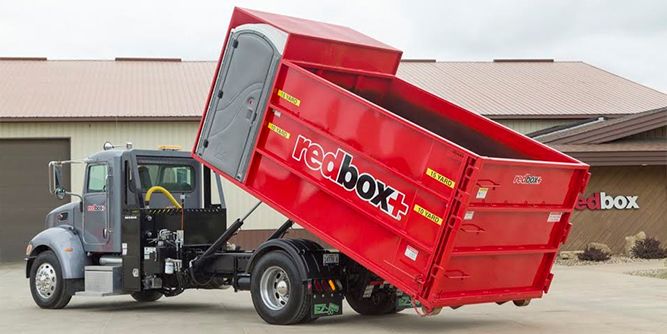 Our one-of-a-kind exclusively patented portable toilet and roll-off box combination are fabricated to provide the utmost in durability. And with our "break-down" design & assembly system franchisees experience significant savings in shipping. Our containers come fully branded with the redbox+ logo and 2 portable restrooms. Dumpsters are powder coated in "redbox+ red" that gives you a professional look that your customers are sure to notice.
The wastewater tank, pump & vacuum, hoist and tarping systems are custom designed and engineered with reliability and efficiency at the forefront. These components are uniquely retrofitted on the Hino truck to provide a complete 2 in 1 waste collection service only redbox+ can offer.
Inquire today so you don't miss this opportunity to be a part of the $51 billion dollar waste management industry.